More Ways to Get Marty's Waffles
In Local Restaurants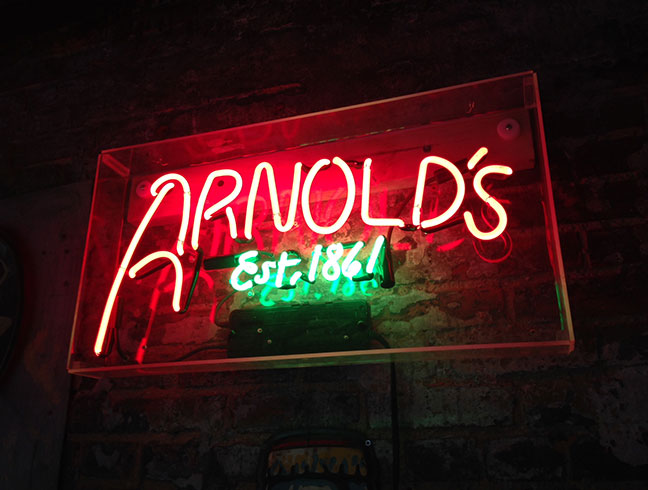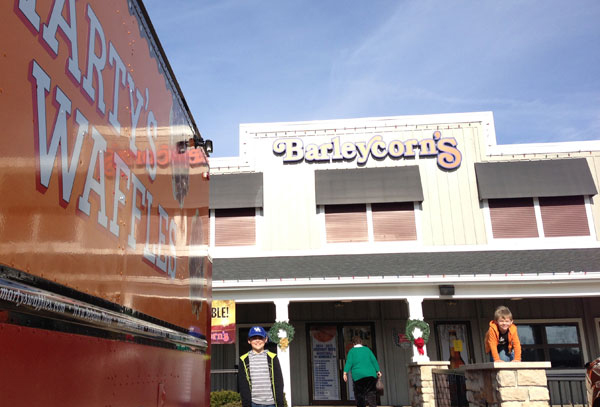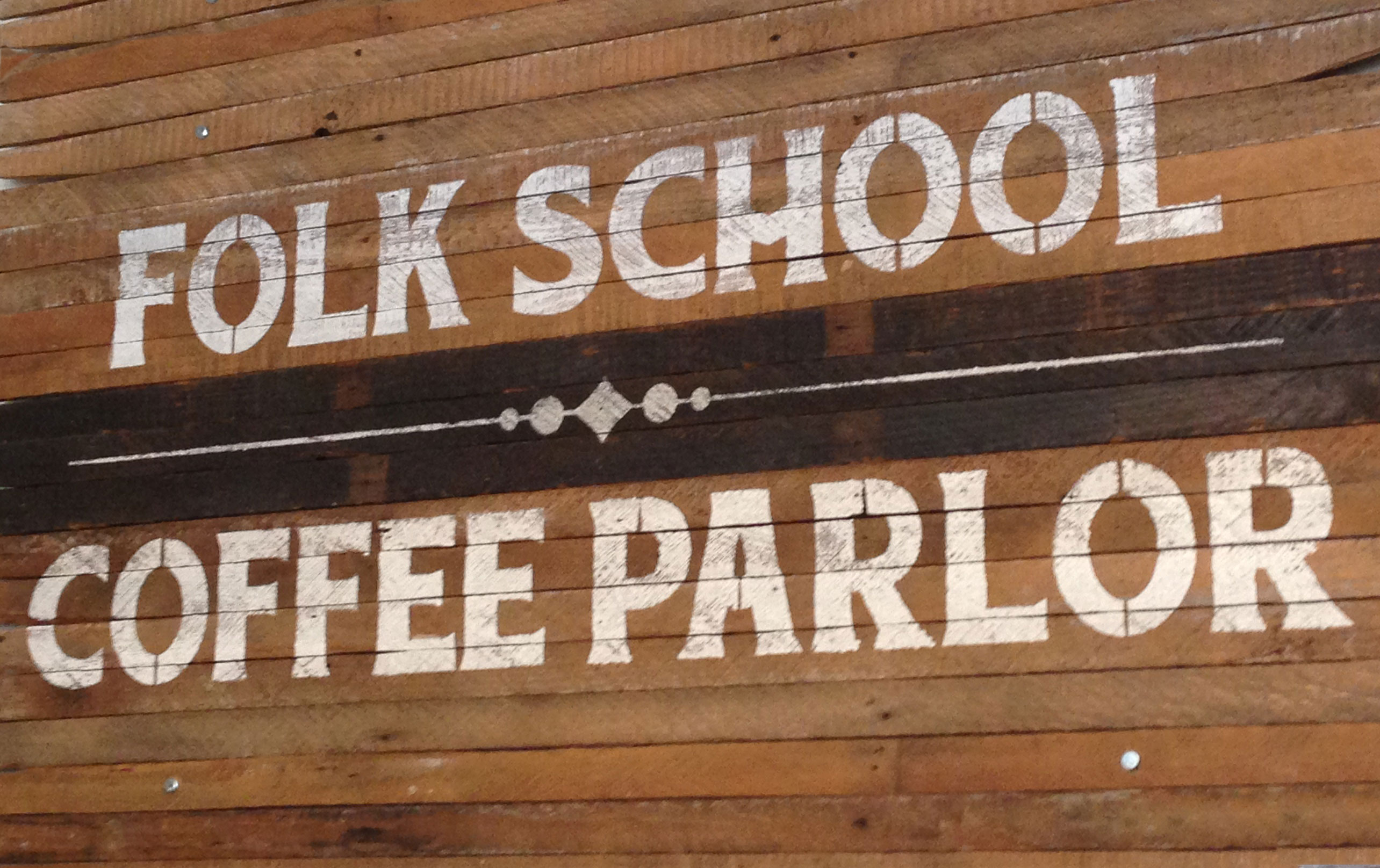 Marty's is proud to have partnerships with unique eating establishments in the region. Our waffles are available all day, every day in the spicy-sweet, delicious Chicken & Waffles entrée at the famous and award-winning Arnold's Bar & Grill in downtown Cincinnati on 8th Street. Arnold's is Cincinnati's oldest tavern and has charming seating and great music on their porch, in addition to excellent food. We're also on the permanent menu at all three Northern Kentucky neighborhood locations of Barleycorn's in their Chicken & Waffle dish. It's served with a maple bourbon glaze and bacon (available in Cold Spring, Lakeside Park and Florence). For lighter fare, the Folk School Coffee Parlor offers our waffles alongside their delicious coffees and warm beverages. Tucked in quaint Ludlow, Kentucky along the Ohio River, part of what makes Folk School unique is their schedule of live folk music performances that take place regularly in their back room. They are also the site of Jerry Springer's podcast series, "Tales, Tunes, and Tomfoolery," which is recorded in front of a live audience. Check out their web site for upcoming shows and stop by.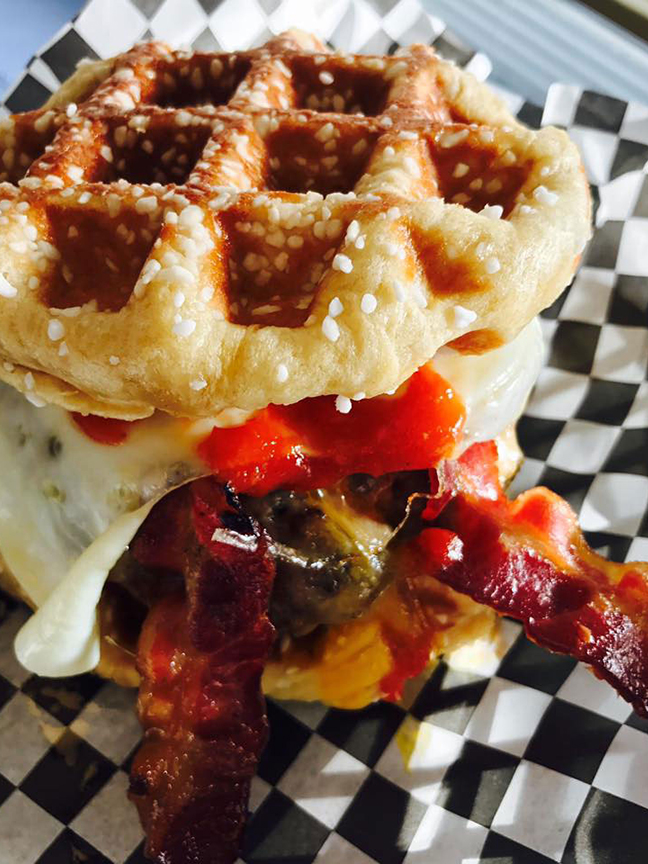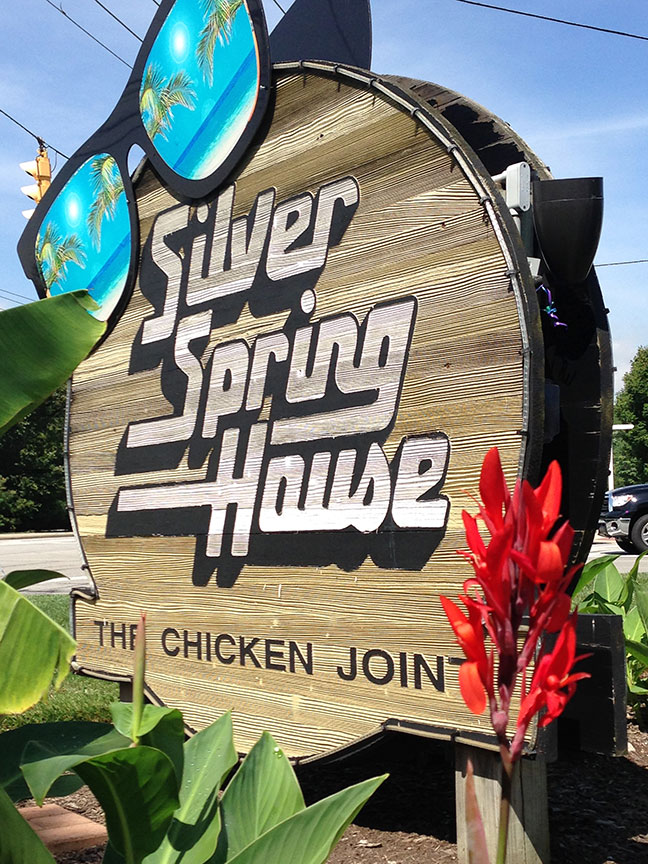 We are also very happy to partner with eateries for limited-time offerings. After just one weekend on the temporary specials menu at Alexandria's own Sparetime Belly & Soul on US 27, they will now serve our waffle every weekend in their "Ultimate Hangover Burger." Marty's waffle is used to hold an 8oz brisket blend burger, bacon, gouda cheese, an overeasy egg, and bloody Mary ketchup. Belly & Soul is open 6:30 am–2:00 pm every day but Monday, with additional select evening hours during Lent. We also appear occasionally as a lunch special at the Silver Spring House in Montgomery, Ohio in their Chicken & Waffle dish. Marty's Waffles can be featured in creative dishes on the menus of other select, local restaurants in the Northern Kentucky / Cincinnati area.
If you're a business interested in serving Marty's Waffles on your menu, call us to discuss a possible partnership, volume/frequency needs and pricing: 513/310-3607. In wholesaling our waffles, our focus is on locally owned establishments that are anchors in our region's communities. When forming partnerships, we are sensitive to each business' customer base. We try to not dilute any potential business by overlapping new wholesale customers in the same communities. Our waffles are all made with premium ingredients by hand in our FDA/health department-approved commissary within hours of delivering them. If you have other ideas about developing a relationship with Marty's Waffles, we are happy to listen to what you have in mind.
If you're a customer who would love to see our waffles on your favorite restaurant's menu, please let them know and email Marty [marty (at) martyswaffles.com] with your location idea.
Preparation Instructions
Marty's Waffles© can be served at room temperature; or freshened up by popping them into the toaster. Otherwise, store in an airtight bag in the freezer if not eaten within 48 hours. To reheat individually from frozen, microwave 8-10 seconds, then toast low/medium like a bagel. To reheat larger quantities from frozen, thaw in a single layer on a cookie sheet for 60 minutes, then reheat at 300° for 4-5 minutes. Be careful handling the waffles after reheating, they will be hot to the touch. Enjoy with the serving suggestions below or your own creative ideas.
Serving Suggestions
Marty's Waffles© are delicious plain. You may also enjoy them topped with:
fresh whipped cream and a drizzle of chocolate syrup
a scoop of your favorite ice cream
sliced fresh fruit
chocolate chips, then reheated
a slice of Brie and a dollop of apricot preserves
a smear of Nutella and sliced bananas
peanut butter and bacon
also superb dunked in a great cup of coffee