Events of All Types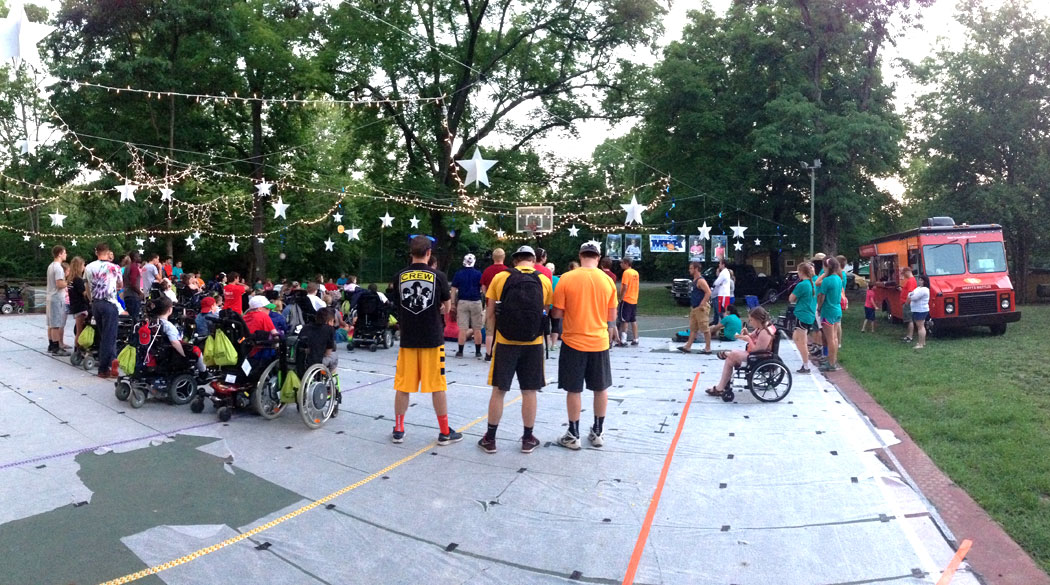 Marty's Waffles is available for all types of special occasions. The great majority of our business is through public events like festivals, food truck rallies, community social functions, as well as private events like weddings, graduations, birthdays, and various corporate/organizational functions (with or without service straight from the truck). We welcome all kinds of bookings, both public and private.
Booking an Event and Rates
Either call us at 513/310–3607 or email us [marty (at) martyswaffles.com]. Please tell us about your event, the desired date, time, and number of guests we'll be serving and we'll get back to you within 48 hours to discuss menu options and prices. Bookings are confirmed on a first-come, first-served basis. While our schedule fills most quickly for weekends, we are available for hire during the week all hours of the day, except for Mondays, which we try to set aside for a day off here and there. Please note: dates for private events are considered reserved when a signed contract and the deposit are received by our office.
Partial Client List
Bluestar
BMW Store of Cincinnati
Brazee Street Studios
Burlington Antique Show
Cincinnati Children's Hospital
The Cincinnati Country Club
Cincinnati Magazine
The City of Fort Thomas
The City of Independence
Darling Ingredients
Delta Airlines
Fidelity Investments
Groupon
Highlands High School
Jungle Jim's International Market
Junior League of Cincinnati
Longbranch Elementary
Northern Kentucky Chamber of Commerce
Mercedes Benz of Fort Mitchell
Muscular Dystrophy Association
Northern Kentucky University
Powder Keg Harley Davidson
PPD
Prasco
Procter & Gamble
Pure Romance
The City of Taylor Mill
TQL
University of Cincinnati
Walnut Hills High School
Whole Foods
Food Truck Rallies & Festivals
Participation in food truck rallies and festivals is based on permission, usually through invitation or through a juried application process. Our participation is also based on our availability. We're thrilled to be part of many great rallies and festivals, including the following:
Anderson Township Food Truck Rally
Cincy Beerfest
Devougrass
Fireworks on the Fifth, OtR
Food Truckin' for Josh Cares
Kings Island Food Truck Festival
Loveland Food Truck Rally
Maker's Mark Hand Craft Festival
Miami County Food Truck Rally
Milford Street Eats
Springfield Rotary Gourmet Food Truck Rally & Competition
Taste of Cincinnati
Union Centre Food Truck Rally
Whispering Beard Folk Festival